Comunicati | 26 Giugno 2018 | Fabio Ciarla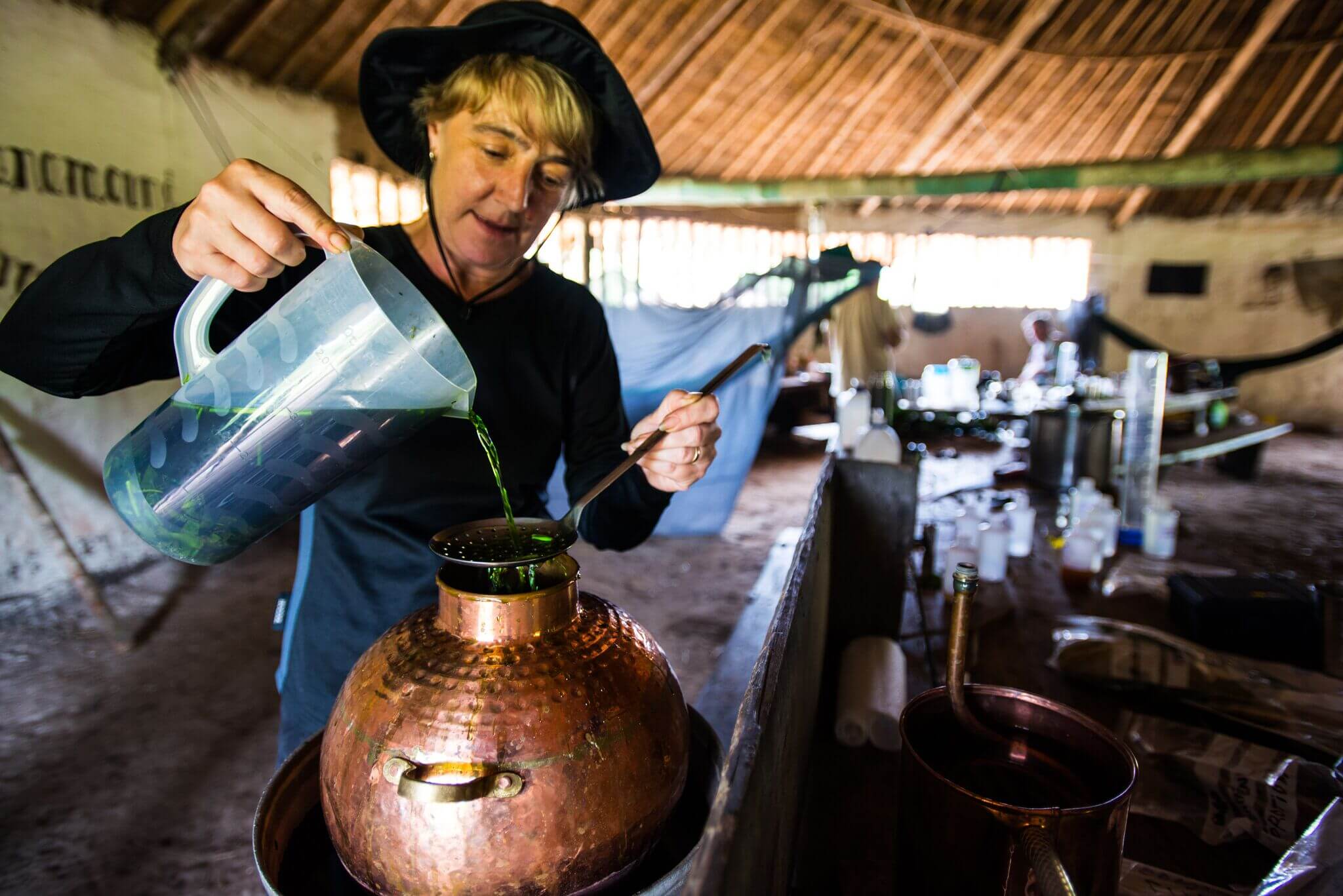 VIP International Judges Announced – 2018 Cathay Pacific Hong Kong International Wine & Spirit Competition
Trapiche Chief Winemaker & Hendrick's Gin Master Distiller Join for 10th Anniversary 
26 June, 2018 (Hong Kong): Celebrating its 10th anniversary in 2018, the Cathay Pacific Hong Kong International Wine & Spirit Competition (HK IWSC) has announced its much-anticipated VIP International Wine and Spirit Judges – Mr. Daniel Pi, Chief Winemaker of Trapiche and Ms. Lesley Gracie, Master Distiller, Hendrick's Gin. They will head a judging panel of 53 – the largest in the competition's history – which includes 18 sommeliers and bartenders from Michelin-starred restaurants, hotels and restaurant groups, one Master Sommelier (Darius Allyn MS) and two Masters of Wine (Debra Meiburg MW and Ying Hsien Tan MW).
Daniel Pi has been working for Peñaflor Group since 1992 and is currently the Chief Winemaker of Trapiche, a position he has held since 2002, as well as the Winemaking and Viticulture Director of Peñaflor Group. The group is ranked among the world's top 10 wine groups, within which Trapiche is the icon winery.
Daniel Pi, Chief Winemaker, Trapiche, said, "HKIWSC is essential to the Asian market, since it provides a unique and complete guide of the best wines for Asian consumers. The wines are exposed to Asia's top industry experts including Masters of Wine, wine educators, importers, critics and journalists.
"As a judge of the HK IWSC I hope to contribute to the judging panel, not only my passion for world-wines but also to share my expertise on the different styles and varietals of the New World. Finally, I believe one of the best parts of this special event is to discover and rediscover promising worldwide wines that will lead the Asian market and to share this experience with influential figures that will add their expertise to the contest."
In a nod to the still flourishing premium gin trade, Ms Lesley Gracie, the Master Distiller at Hendrick's Gin will take on the role of VIP International Spirit Judge. Gracie will be the first female VIP International Spirit Judge in the competition's history.
Following a successful career in the pharmaceutical industry for 12 years, Gracie joined the technical team at the William Grant and Son's distillery as a chemist. In 1999 she was approached by former chairman and great grandson of William Grant, Charles Gordon, to create an "ultra-premium" gin – Hendrick's. She was appointed as the Master Distiller, and went on to spearhead the development of the most "unusual" Hendrick's Gin.
Lesley Gracie, Master Distiller, Hendrick's Gin said, "I can't wait to get to Asia and judge with the immensely talented and diverse group of Asian spirit judges at the Cathay Pacific Hong Kong International Wine & Spirit Competition. The HK IWSC is a highly prestigious competition in a region where taste and discernment are of increasing importance. Receiving an award from the HK IWSC, which treasures its integrity, is a huge accolade and I'm honoured to be a part of the judging panel."
The pair will join the 53-strong local judging team of only Asian-born or long-term Asian based judges in charge of tasting, judging and awarding hundreds of medals and around 60+ trophies to the top global wines, spirits and sakes for the Asian market. Debra Meiburg MW is Chair of the judging panel, which features 39 wine judges, and 16 spirits judges. Judges are educators, critics, food and beverage professionals, trade buyers, media and other top influencers in the Asian beverage market.
Debra Meiburg MW, Founding Director of the HKIWSC said "Daniel Pi is such an inspiring figure in the wine industry. Having gained global respect over his illustrious career in winemaking, he is both a deeply passionate and intuitive winemaker, and wonderful mentor to those in the local and international industry. Having visited his property only a few months ago with the Institute of Masters of Wine, I guarantee he is the perfect VIP to help ring in our 10th anniversary celebrations.
"We are equally thrilled to welcome Lesley Gracie as International VIP Spirit Judge. What an incredible influence she has had on the global spirits trade! Having been the beacon and success story for modern gin brands to aspire to, Lesley's role in the "ginaissance" and the rise of ultra-premium spirits makes her a legend in the industry. I know she will be welcomed with the star-treatment by spirits enthusiast across the region!"
"The aim of having VIP International Judges is to inspire, develop and enrich the judging skills of our incredible Asian judges, while offering the VIP unique insights into the market and a deep and authentic Asian perspective. With a slew of diverse winemakers in the position over the past few years – from Aussie legend Neil McGuigan, to California star critic Karen MacNeil, to South African prodigy Johann Fourie, and many more in between, it is a very special feature of the HK IWSC."
HK IWSC annual results serve as a guideline to the best quality international wines and spirits for both the trade and consumers in the region. Results are fully focused on Asia, with unique features including Asian judging panels, the hotly contested Asian food and wine pairing award categories and an "Asia's Best" series of awards.
Asia's top beverage professionals eagerly anticipate the annual results, which are frequently used as a guide to select the best wines and spirits for their customers.
Wine, spirits and sake producers can enter online www.hkiwsc.com. 
2018 competition entries close on 22 July. Judging week takes place 20-23 August in Hong Kong, with results announced at a gala event at the Hong Kong International Wine & Spirits Fair, on 8 November, 2018.
About Cathay Pacific Hong Kong International Wine & Spirit Competition
Now celebrating its 10th year, HKIWSC remains the original and most well-respected wine and spirit competition in Asia. Founded by the IWSC Group, Debra Meiburg MW and Simon Tam, the competition is regarded as the Asian guide to the world's finest wine and spirits. With its panel of Asian judges, the HKIWSC ensures that, not only are the best wines selected from all across the globe, but that they are suited to Asian taste preferences too.
@hkiwsc
Fonte: Meiburg Wine Media