Comunicati | 24 Agosto 2018 | Fabio Ciarla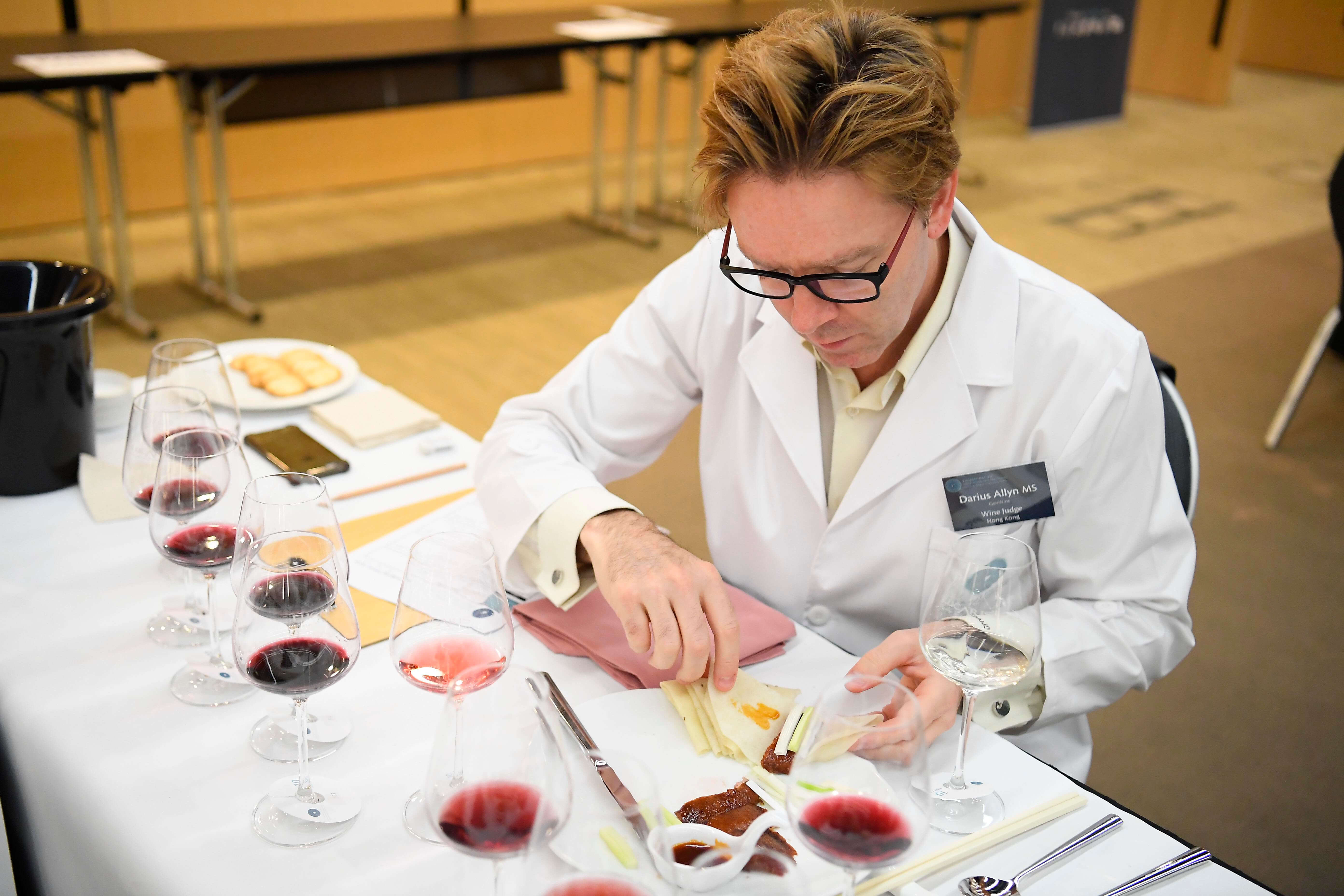 2018 Cathay Pacific HK IWSC Gathers 60+ Judges for Blockbuster Judging Week
Asia's Most Influential Wine & Spirits Judges Complete Judging in Hong Kong
24 August, 2018 (Hong Kong): Marking a decade as Asia's top wine and spirit competition, the Cathay Pacific Hong Kong International Wine & Spirit Competition (HK IWSC) kick off judging this week, with an immense, record-breaking 60-strong judging team assembling in Hong Kong to identify the best drinks for Asia in 2018.
The largest judging team in history – exceeding 2017's record-breaking team by 12 – HK IWSC has expanded its expertise, encompassing two Masters of Wine (HK IWSC's Founding Director, Debra Meiburg MW, as well as Ying Hsien Tan MW), one Master Sommelier (Darius Allyn MS), 17 sommeliers (several from Michelin-starred restaurants), six bartenders, plus an array of educators, wine and spirit critics, journalists, and top importers.
Debra Meiburg MW, Founding Director, HK IWSC said, "This league of professionals represents a true mix of Asia's key opinion leaders, trendsetters and experts who are both right on the pulse of and leading the drinks trends in the region. Plus, with Mr. Daniel Pi, Chief Winemaker of Trapiche, Argentina and Ms. Lesley Gracie, Master Distiller, Hendrick's Gin, William Grant & Sons, Scotland joining as VIP International Wine and Spirit Judges, we have expert international voices contributing to the panel as well."
Judges from 11 Asian countries will taste their way through over 130 flights of wines, spirits and sakes, all presented "double blind", to ensure total parity in the glass. The competition is a major undertaking, which, on average, sees around 14,000 wine glasses washed, 6500 bottles shipped from more than 43 countries, 200kg of ice arranged, and 900 hours of judging clocked up – just a glimpse of the incredible manpower required to make this globally-acclaimed competition a success.
2018 judging week has moved to Hotel Icon in 2018 – in line with the competition's strengthened partnership with The Hong Kong Polytechnic University's School of Hotel and Tourism Management. Around a dozen students experience and participate in the logistics and management of HK IWSC's 2018 judging week, providing a unique, world-class training and development opportunity. It is part of the HK IWSC's commitment to support the long-term growth and sustainability of the Asian wine and hospitality industry.
Also new for HK IWSC in 2018 is the introduction of the Green Wine Awards – recognising wines of outstanding quality (trophy and gold medal-winning wines), who are committed to sustainability. The addition of Macanese and Korean cuisine to the food and wine pairing awards is also a key highlight of the 10th year celebrations.
Held in conjunction with the Judging Week, Test Your Palate shares the day's competition wines with the wine-loving public. Hundreds of thirsty wine lovers descended in new chic venue J's Bar Bistro at Royal Garden this week to preview the best wines for the coming season, and meet the wine & spirit judges.
Results of the Cathay Pacific HK IWSC will be announced at a gala awards ceremony and dinner, held on 8 November, on the opening night of the HHTDC's Hong Kong International Wine & Spirits Fair.
Fonte: Meiburg Wine Media